The Awakened Woman Lessons, a series of teachings that stem from indigenous wisdom, modern research, and daily rituals with Dr. Tererai Trent. Full series includes three individual lessons.
The lessons in this series are based on my book, The Awakened Woman. Each lesson provides life-changing teachings for individuals looking to explore their best self and give meaning to their life. Each lesson has also been designed for use by coaches, team leaders, and others who support women to achieve their goals. Lastly, each lesson harnesses the core message underlying the awakened woman movement, which is all about individual and organizational growth and success.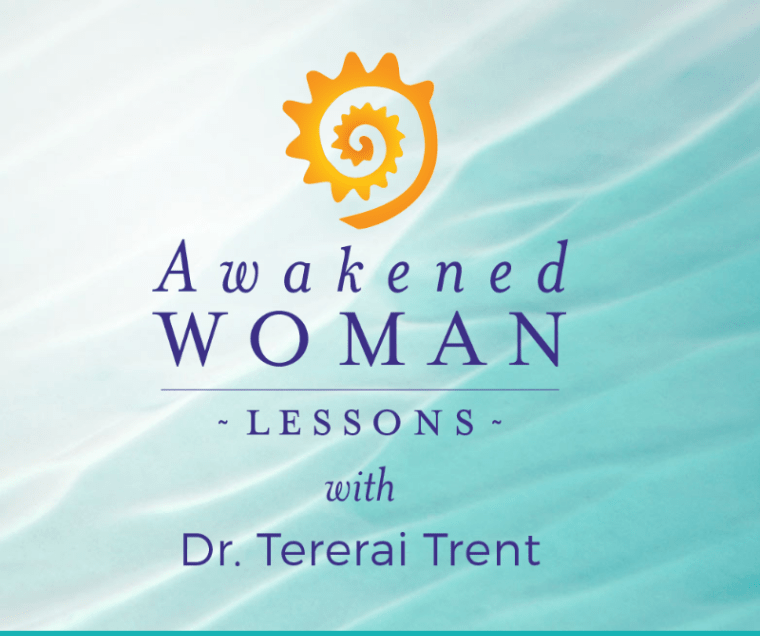 Series Lessons:
1: Unlocking What Breaks Your Heart
2: Healing Your Soul Wounds
3: Reclaiming Your Voice
The Awakened Woman Lessons were designed with knowing that dreams are achievable when we nurture our Great Hunger and when we pull from indigenous wisdom rooted in sacred experience and generations of lives, modern research, and daily rituals.
These teachings are critical, particularly at times in our life when we can't see a clear path forward and when barriers to achieving our dreams seem insurmountable. Those times when we aren't sure what action to take to achieve success and to ensure the betterment of our families, communities, and our world.
It is my goal, through The Awakened Woman Lessons, to offer practical tools, not just theories or frameworks. These lessons provide step-by-step support to help you unlock what breaks your heart, to reclaim your voice and pursue your dreams, and to invite you to a sisterhood dedicated to helping you create a future you desire.
My own experiences have taught me that dreams are achievable when we unlock and tend to what breaks our heart. You see, at the core of what breaks our heart deeply, lays an insatiable hunger — a yearning to make things right and to live an authentic and meaningful life. In this lesson, you will receive the teachings and tools needed to forget and forgive the past that brought you to the place where your dreams have been silenced — to shed the "baton" of self-doubt, self-criticism, worry, anxiety, and fear when it comes to pursuing your dreams.
NOTE: This is a digital product, and as such, we are not able to offer a money back guarantee.