Invest in Girls Education
Invest in Clean Water & Renewable Energy
General
(Support in other ways)
Watch a Message About Our Vision
Through strategic partnerships with individuals and donors, our Foundation has continued to work with 12 schools in Zimbabwe.
In total, our Foundation has educated more than 40,000 rural children with a little over 20,000 girls sitting in classes not only in greater numbers, but also with confidence for a better future.
Our Foundation has managed to send 61 students and 5 educators to various colleges and universities in Zimbabwe.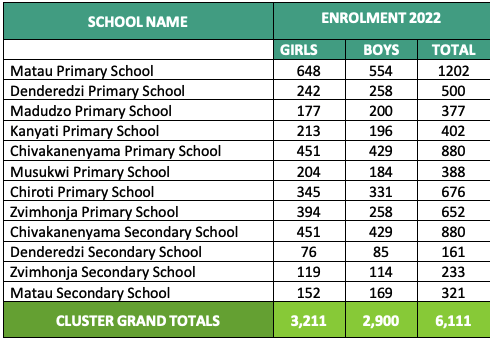 Number of students enrolled in schools in the communities we serve 6,600
The percentage of girls enrolled in schools 51
Reusable pads starter kits distributed last year 600
Number of students enrolled in tertiary education through TTI scholarship programme 31 (we will have an additional 22 for the current year bringing the total to 53)
Boreholes drilled in Matau Cluster and community 6
ENDOWMENT OUTCOMES
To that end, TTI Foundation is seeking USD$3million dollars to establish an endowment fund that can guarantee quality education for rural students past high school. The interest earned from the Endowment fund will be used to fund:
Students' tuitions for higher education,
Operational cost to sustain the TTI Foundation,
Artisan Center that creates dependable income for rural women while improving life- long skills needed by women to thrive.
How people can contribute to the Endowment Fund: