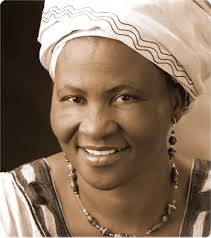 Dr. Tererai Trent – Founder/President
---
Dr. Tererai Trent is a senior consultant with over 18 years of international experience with major humanitarian organizations. Born in rural Zimbabwe, she is one of the most internationally recognized voices for quality education and women's empowerment today.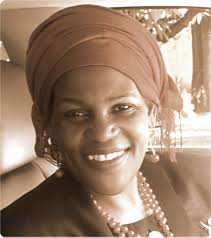 Florence Ziumbe, Esq. – TTI Board Chair
---
In 1985, Florence Ziumbe became the first indigenous woman to set up a private legal firm in Zimbabwe. Florence has sat on over 50 boards of private and public organizations in Zimbabwe.
Letter from the TTI Founder/President and the Chairwoman of the Board of Trustees
It is our pleasure to introduce and present Tererai Trent International (TTI).  In recognizing our challenges and opportunities, we have restructured the Tinogona Foundation and rebranded the organization. We are confident we can make even bigger strides by creating greater accountability for the financial performance of TTI and aligning the efforts of our strategic business units around a common goal—improving quality education while raising regional employment and bolstering local economies in the communities we serve.
In 2011, the Tinogona Foundation was born and firmly committed to developing and rebuilding schools, improving the quality of education and opportunity for resource-challenged people in Zimbabwe. In less than two years, we are very proud that this registered US non-profit has experienced enormous growth and success.
The Foundation has and continues to leverage the recognition of Dr. Tererai Trent being named Oprah Winfrey's "all-time favorite guest," and the accompanying donation to not only rebuild the primary school in Dr. Trent's home village of Matau, but the fulfillment of her longstanding dream of giving back to the community. By partnering with many stakeholders, the construction of Matau Primary School was completed at the beginning of 2014, with multiple classrooms serving thousands of students. Notably, girls are now sitting in classrooms in greater numbers due to the influence of Dr. Trent's story of not giving up on her dreams for an education.
Over the past three years, the community engagement activity in Matau brought to the forefront many important social and economic issues – lack of employment, lack of healthcare, malnutrition, poor sanitation and culturally entrenched gender disparities – and if not considered, these challenges would continue to threaten any progress we make towards the improvement of schools and the communities.
Given the challenges and opportunities to improve our work, the Board decided to rebrand the Tinogona Foundation under Tererai Trent International (TTI). TTI is an umbrella organization, which encompasses a Foundation complemented by a social entrepreneurship business model. This ensures sustainable revenues for an improved education system, while raising regional employment and bolstering local economies in the communities we serve.
The TTI Foundation is structured separately from the TTI business units, so that the Foundation may receive and allocate funds from various donors, while TTI businesses will generate income to fulfill the TTI mandate of creating profit for charity. In essence, the TTI Foundation will run the non-profit side of programming and development, and TTI businesses will give a percentage of their proceeds to fund the Foundation. The business units TTI Agriculture and TTI Capital, have already been registered and incorporated in Zimbabwe.
Both TTI Foundation and TTI businesses share the common goal — to provide universal access to quality education to all children, and develop an education system that does not rely solely on external funding.
In order to accomplish our mission, we have set seven goals, five for the TTI Foundation and two for the TTI strategic business units:
Tererai Trent International Foundation Goals
Goal 1: Improving Education Quality
Goal 2: Gender Parity in Education
Goal 3: Innovation & Technology
Goal 4: Health & Nutrition
Goal 5: Tinogona Global Curriculum
Tererai Trent International Business Line Goals
Goal 6: Establishing a Strong Self-Sustainable Organization
Goal 7: Development Investments
The vision for the organization is focused on achieving the goals needed to improve the everyday conditions for the communities that we serve, and create a model that may be replicated in other communities throughout Africa. It will guide our work as TTI and our esteemed partners continue to build a stronger Foundation supported by a business model, which can provide quality and sustainable education for all.
To all who contributed to this process, we want to extend a most sincere "thank you" for your hard work.
We know in both our hearts and our minds: that education is the main pathway out of poverty. We also understand that the underpinnings to the success of this plan will be dependent on grassroots community support. We present our plans in the hope of securing partners for our pivotal and critical work in rural Africa. We sincerely hope that you will partner with us in that goal.
In humility,